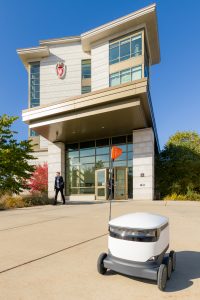 Innovative Delivery: How far can we go with autonomous goods delivery?
This article was originally posted on November 19th, 2019

Two recent articles demonstrate how autonomous vehicle technologies are beginning to penetrate goods delivery. Developments in the technologies and the potential for autonomous freight movement, introduce a host of possibilities and questions – What does adoption of new technologies mean to safety, jobs, customer satisfaction, equity and access, reliability of technologies, and environmental benefits? Links to the articles are below:
Starship Robot food delivery at University of Wisconsin (UW)-Madison.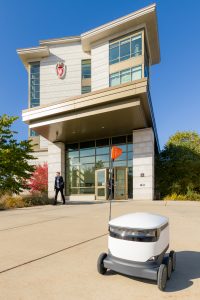 Drone Home Delivery of Pharmaceuticals