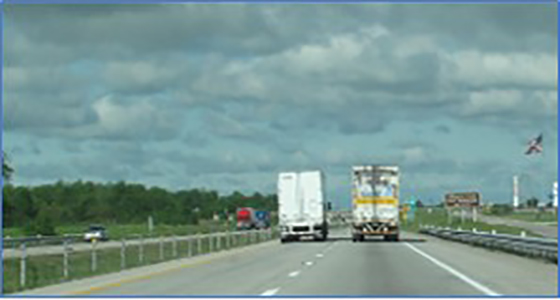 The MAFC Annual Meeting has been held continuously since 2008. Due to shutdowns related to the COVID-19 pandemic the originally planned MAFC annual meeting in partnership with Ohio Conference on Freight, was cancelled. Likewise, the alternative partner for the MAFC meeting, the MAASTO summer meeting in Chicago was cancelled. The annual meeting events have historically been held in freight centric metro areas and in partnership with freight and agency stakeholders. Partnership with a larger organization's event provides an opportunity for the MAFC group to learn and network through presentations, working sessions, freight facility tours, and interaction with industry representatives. During joint events with MAASTO and other premier venues, recent attendance has been hovering between 500-800.
Unwilling to forego important knowledge sharing and networking due to cancelled in-person events, the MAFC technical representatives pivoted to plan and complete a virtual annual meeting. The virtual meeting convened using Microsoft Teams once per month for a total of three sessions. Starting in July, the first session topic was National Freight Policy and the Role of State Freight Planners and MAFC. In August, the second session reviewed innovative approaches to Freight Planning Strategies and Organizational Integration. The third and final session was held in September. It covered Regional Freight Collaboration for Freight Technology, and OSOW/Truck Permitting in the MAASTO Region.
MAFC technical members have consistently cited interactions with their peers at annual meetings as one of the biggest benefits of their participation with the coalition. The facilitated environment allows participants to get to know each other, exchange information and in effect create a team of regional freight experts. These settings also provide for interactions that generate innovative ideas and trusting relationships necessary for multistate collaborative work.
The 2020 virtual approach provided for an excellent meeting with outstanding presentations and speakers. It also demonstrated that cohesive groups such as MAFC can continue collaborative efforts even when faced with unique challenges.
The MAFC virtual annual meeting session presentations, summaries and minutes are included in the links below.